Learning Support
The Learning Support Department consists of a team of dedicated staff, committed to meeting pupils' individual needs. Our SENCO is Mrs Day. The department has qualified, experienced teachers who work closely with teaching assistants and mainstream staff to provide a whole school approach to learning support.
The department has high expectations of pupils and promotes a positive ethos which builds on their strengths. Pupils are placed in classes where they will be able to fulfil their potential. A relatively small teaching group is appropriate for some pupils, which in turn provides the opportunity to maximise teacher time and expertise.

Support for a wide range of individual needs is available on an in-class or out of class support basis. Careful monitoring of progress, target setting, reviewing and assessment are an integral part of departmental work, which is child centred in order to promote the highest potential in each pupil. We believe that the encouragement and support of parents, working in partnership with school is the best way to meet special educational needs.

Several extra-curricular activities, such as social club, paired reading, craft club, lego club, sign language club, movement club and study group are available to help meet specific difficulties. Pupils of all abilities are welcome to join. Close relationships with professional outside agencies are maintained. Support for a wider range of individual needs is available on an in-class or withdrawal basis. GCSE is available to all pupils. The department is proud of the results its pupils achieve. We aim for our pupils to leave school with their personal Record of Achievement illustrating the positive contribution they have made to the school.
Useful links for parents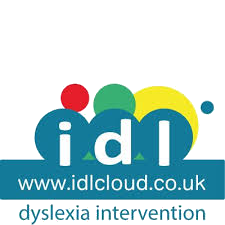 In learning support we use IDL which provides a unique, specialist dyslexia intervention program, which is highly effective for improving reading and spelling.
The Learning Support Parent Support Group
Due to the Coronavirus pandemic meetings in school are no longer taking place.
Ribble Valley Parent Carer Forum
Spring Into Action
Learning support policies
Our Learning Support policies can be found under our policies section on our website
If you are unsure of some learning support acronyms, please read the acronyms document.
Supporting your child
Supporting your child with Spelling and Reading
Supporting your child with Home Learning and Coursework
Supporting your child at home
Literacy keywords all students should know
Professional support services - SEND
Useful websites for all parents